Welcome
Thank you for considering Dr. John W. Beaty for your current needs. Dr. Beaty received a PhD in Counseling Psychology from the University of North Texas in 1983. His doctorate in Counseling Psychology incorporates clinical psychology with specialties in marriage and family, child, substance abuse, and forensic psychology focused upon families and divorce. He provides services for all ages over 5 years and into senior citizen ages. Individual, couples, and family therapy are specialties and psychological assessment is a particular area of expertise. Dr. Beaty is on a number of insurance plans as a preferred provider and accepts Medicare. Since 1987, his practice has served the North Dallas, Richardson, Plano and Collin County suburbs.
Who is a psychologist?
One of the most confusing questions for people seeking psychological services are the differences between the growing variety of mental health practitioners and which would best serve their needs. Just the term "psychology" means that psychologists are one of the oldest mental health professions, since the 1890s, along with psychiatry and social work. To be a "psychologist", and to use that title, one must have a Doctorate from an accredited psychology program, typically approved by the American Psychological Association, a one-year internship, one year of postdoctoral supervision, and an extensive written and oral examination. The Doctorate in Clinical or Counseling Psychology is equivalent in training to psychiatric training, but with the emphasis upon psychological assessment, testing, and psychotherapy rather than the psychiatrists' training for biological interventions of medicine and medical approaches. Some states and the Armed Forces have credentialed psychologists trained for medication management, but this is not approved in Texas. Other mental health professions have licensing for Masters Degree level and above psychotherapists, such as Licensed Professional Counselors (LPC), Licensed Marriage and Family Therapists (LMFT), and Licensed Clinical Social Workers (LCSW). The quality and extent of training is much more variable in these other disciplines than in the psychologists' training, although there are very competent therapists among them. The minimum level of training in other mental health disciplines, other than psychiatry, is the Masters Degree, or approximately 2 years of graduate work above a Bachelors Degree. The minimum level of training for the Licensed Psychologist is the Doctorate, PhD or PsyD, approximately 7 years of graduate training above the Bachelors Degree. Unique to psychologists among all of the mental health disciplines is their expertise in psychological testing and assessment of emotional and behavioral disorders. Psychologists are required to have at least 12 hours of continuing education every year, including ethics, in order to maintain their licensure by the Texas State Board of Examiners of Psychologists.
John W. Beaty, Ph.D., P.C., Clinical Psychology
1701 N. Collins Blvd. Suite 218
Richardson, Texas 75280
Phone: 972-596-6351
Fax: 972-231-4886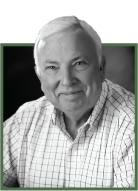 John W. Beaty, Ph.D., P.C.